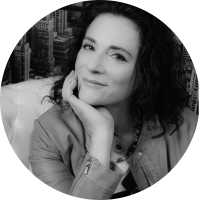 Nadia S
(Total Reviews: 3)
Nadia speaks German, English, French and Italian. For over eight years she has been teaching Yoga in various sports and fitness centres in the cantons of Zug and Schwyz and since five years she also opened her own Yoga studio in Unterägeri. Nadia offers Vinyasa Flow as well as Chakra Yoga and Meditation. She also offers reflexology. Nadia is a creative, mindful and cheerful person who likes to share her knowledge with others. Relax and recharge your batteries with a Yoga class at your home. Even in a small apartment you will find a place to roll out your mat.
Rosamund T

We started with a foot bath with Dead Sea salt and lavender then the reflexology. Sublime!

Edwina C

Nadia's reflexology session was amazing. She was do knowledgeable and made me feel incredibly relaxed.

Mika M

I had a yoga lesson with Nadia this week, I was so relaxed afterwards, it was really great!