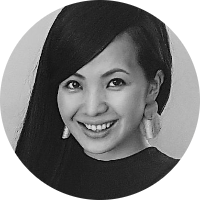 Megumi B
(Total Reviews: 3)
Megumi speaks English, Japanese and basic German. Megumi is truly an artist when it comes to nails. Her focus is on the growing popularity of nail art. She can create hundreds of designs and combinations including custom nail art. You can work together to come up with a unique design or just choose from a standard color and design.
Rosamund T

Cannot recommend enough. Absolutely beautiful hand painted nail art that lasted easily 4 weeks

Anna Caroline H

Megumi is lovely. You need a bit of time, she certainly does not rush-rush. It's a true spa experience and I look forward to booking her again!

Rosamund T

The most flawless manicure.