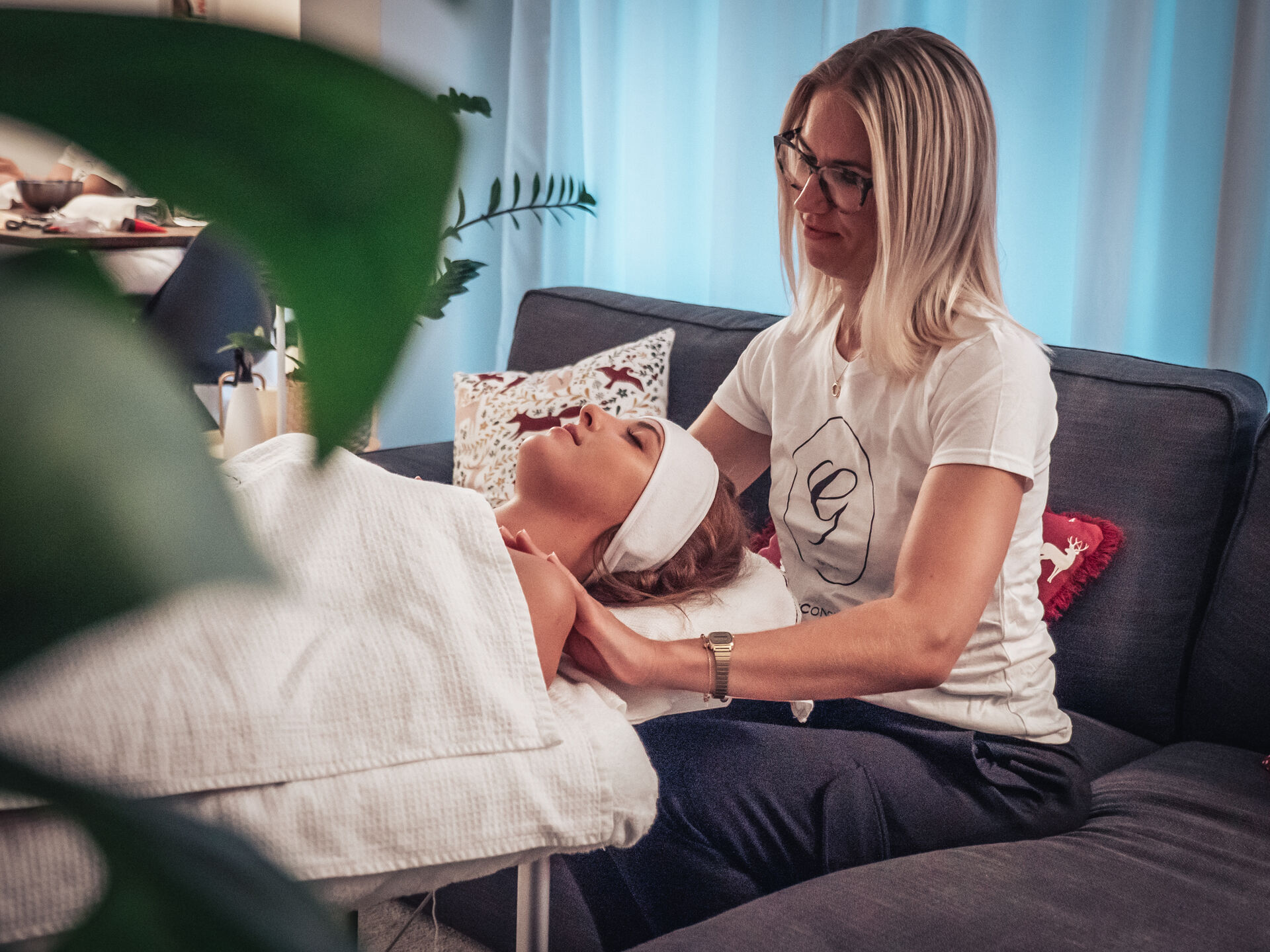 GLOW CONCIERGE
Ваш цифровой консьерж по красоте, здоровью и. Фитнес-консьерж в Швейцарии. МЫ ПРИХОДИМ К ВАМ
Найдите время и получите наши услуги дома, в офисе или в отеле. Мы приезжаем к вам!
Что говорят наши клиентыс
Really wonderful way to start the day. Andrei was super professional and reflexology is just what I needed. Will definitely be booking again.
Rosie T
Absolutely great deep tissue massage. Worth every penny, great work done on my shoulders and neck... perfect combination to my yoga beginner practice. Looking forward to my next massage already! Ian was very professional and found my trouble spots right a
Romi P
Yulia was so lovely and I truly recommend the lash lifting! The results are great with a beautiful natural look that last for weeks.
Geraldine B
I had a wax with Lucia, she has a really good manner, made me feel very comfortable and was super professional. Not too painful either...bonus!
Rosie T
Laura arrived exactly on time. She had all the equipment incl towels ready. During the face mask she gave hands, shoulders and neck massage which was absolutely amazing. Duration of whole treatment was ca 1 hour. After facial my skin was refreshed and I
Anna R
Laura was engaging and professional with a wonderful personality. My nails were perfect and the bikini wax was truly epic! Just in time for summer :)
Lizanne A
My lashes look amazing but still natural. I can't feel them at all, Neomi used really fine lashes that are super light. None of the itchiness you sometimes get from too many/heavy lashes. I've already booked my next appointment!
Rosie T
I had a facial with Andrei which I try and do once a month and as usual it was fantastic. Super professional, great treatment and the foot massage when the mask was on was worth the booking alone!
Rosie T
Great manicure and pedicure with Karin. Such a great choice of colours and the shellac really does come off so much easier than other brands of polish...brilliant!
Rosie T
So nice having highlights at home...I find 3 hours in a salon horrendous! I've had lots of compliments and will definitely book again next time!
Rosie T
Vital information for new mothers! Can't recommend Viviane enough! She was totally unfazed by the 2 errant children too!
Rosie T
My jet lagged body and mind were completely relaxed by Andrei's massage. He was very attentive which made me feel at ease. My shoulders and calves in particular feel like new. It's so rare to have a massage where the pressure is perfect the whole way thro
daisy Q
Laura was on time and was very professional in everything she did. An hour just flew by. Her massage was so so good. I would highly recommend her. I'm definitely going to book her again. Thank you so much, Glow Concierge! - Ramya from Rüschlikon
Ramya N
Laura was punctual and fully prepared. She observed the new hygiene regulations in place due to the pandemic and made me feel very at ease and relaxed. I'd definitely book her again.
Viviane H
I usually always go to the same salon for pedicure because of my broken nail. This was my first and certainly not last experience with @home pedicure. Aleksandra did an amazing job and repared my broken nail. Very professional and polished. I definetly r
Elizabeta M
Very satisfied about the color she suggested. She perfectly responds to the wishes and imagination of costumers.
Anne-Kathrin R
Booked Laura on Thursday for an early Saturday morning treatment, all on time and once again an excellent treatment! Thanks Laura and see you soon again!
Patrick T
Laura ist eine sehr angenehme und freundliche Person. Ich habe mich sehr wohl gefühlt zumal es das erste Mal war, dass ich eine Schönheitsbehandlung zuhause hatte. Back Facial kann ich jedem empfehlen😍
Laura K
Андрей всегда приезжает во время. Массажный стол был удобный и хорошего размера. Массажное масло вкусно пахло и хорошая музыка придала спа атмосферу. Массаж помог мне избавиться от сильной боли в спине. Андрей также порекомендовал полезные упражнения для
Anna R
Aleksandra is probably the best person I have ever come across in my 50 years to do my nails. She is great!
Carin S
Came from London for a lash lift as we still aren't allowed them yet. Also had a manicure with Aleksandra and it's definitely one of the best I had
Alyona F
Linda was wonderful! She arrived on time and instantly put me at my ease. I had an eyelash and brow tint and tidy. Linda worked professionally and efficiently while I simply lay back on my sofa and relaxed! She understood what I wanted to achieve and I ju
Fanny W
I was honestly first sceptical, but as I heard such good review, I booked Andrei for a Massage and a foot scrub. Andrei is very professional, calm and friendly. His technique is very soothing for the mind, body and soul. It shows he has worked in many fiv
Isabelle B
P.s loved that Andrei came with a nice GlowConcierge t-shirt and the towels were beautifully embroidered with the stylish logo. Just gave and extra touch to the experience. Also loved the hot towels on my neck and face at the end!
Isabelle B
Absolutely top workout! Nice but tough excercises, he explains it very well and leaves it up to you if you want to push even harder! I really like it and booked right after the testtraining 10sessions
Anne-Kathrin R
Sofian is an excellent massage therapist that I can wholeheartedly recommend - in particular to anyone with specific pain points and tension areas. He uses a wonderful combination of strong sports/deep tissue massage and energetic pressure points to relea
Peter A
Nadia's reflexology session was amazing. She was do knowledgeable and made me feel incredibly relaxed.
Edwina C
Wow! I had Reflexology and a massage with Sofiane. I have such back issues and he really knew exactly where the trouble spots were. I booked again already
daisy Q
Andrei war pünktlich, hat alles Notwendige mitgebracht und war super professionell. Die Massage war sehr entspannend. Ich kann Glow absolut weiterempfehlen. Toller Service!
Annina S
right on time and is a true perfectionist! took her time to make me feel at ease as it was my first appointment and did not rush. loved it and will definitely book again and recommend!
Sonja K
My first ever yoga lesson! Rita was really great. I've done YouTube yoga videos before but having a real lesson made such a difference, just the tiny adjustments that you wouldn't get from an online lesson. The hour flew by! 100% booking again
Rosamund T
travel a lot for modelling and am here in Zurich for a shoot, I had a facial with Andrei and he blew me away. I get a lot of treatments world wide but he was amazing, very professional and I can tell from experience in my profession that he has worked at
Carla H
Very nice massage and Caterina was very attentive to where to press hard and where not to. I will certainly book her again.
Christian R
Megumi is lovely. You need a bit of time, she certainly does not rush-rush. It's a true spa experience and I look forward to booking her again!
Anna Caroline H
A true perfectionist. Katia has some great really simple nail art that I added to my gellack manicure.
Rosamund T
Monique was very professional and very knowledgeable. She explained every step of the micro needling process which was not at all painful, just a bit of a tingling sensation
Edwina C
She is amazing! Knows exactly how she can push you to your limit and further. I will book her definitely again
Anne-Kathrin R
My friend and I booked a session with Cristina last week. So good! We just booked an abo of 10 with. Very good value, especially when shared with a friend
Rosamund T
I booked cupping with Alexandr, I hadn't tried it before but really enjoyed it and will book again
Rosamund T
Aleksandra is the best! Her attention to detail and ensuring my nails look perfect! Always get compliments for my nails after Aleksandra have done them
Jenny W
Lucia is very professional, I tried with her Maicure, pedicure with shellac and body waxing. She was super good 💯
Rawan A
Wonderful treatment. Laura is very capable and makes you feel totally at ease. All in the comfort of my own home. I will definitely book again!
Dirk S
Ana really pays attention to details. We discussed my lifestyle, needs and aspirations and she personalized the yoga routine accordingly! She's also a very pleasant person:)
Taisiia K
Monique knows exactly what she is doing. Had a wonderful treatments with her and would always recommend her further!
Henriette S
Today May 1 I had a boys haircut with my 4 year old son Max. 0945 sharp Abigel was ringing the doorbell and within minutes Max was getting his haircut! After Max it was my turn and I am very satisfied, great haircuts and very nice chat. Thanks a lot Abig
Patrick T
Eleftheria was the perfect combination of punctuality, kindness and politeness and came well equipped with a high quality portable bed massage. Her deep tissue massage was one of the best we have ever had and we were impressed with her technique and her
Anna B
One of the best massages I have had. Love the experience of getting a massage in the comfort of my home. Next to her professionalism, and massage techniques I really need to call out her amazing portable massage bed - super comfy!
Emma P
Oh how wonderful! I didn't have to go anywhere to receive this fantastically relaxing massage. Eleftheria is so lovely, very knowledgeable and her massage technique is excellent. I'm rebooking!
Sophie L
My husband loved not having to go anywhere for his massage and was able to go straight back to his desk afterwards! His sports massage was just what he needed to revive his tired biking muscles. Eleftheria listened to what he needed and took into account
Sophie L
alexandra is very friendly and knows how to do her job. i booked a cellulite combat treatment and loved the result! will definetely book her again very soon...
Caterina V
How many times you get to have a massage from a FIFA accredited therapist? Cannot have enough praising words for Eleftheria. To say "professional" it's an understatement. Thank you
Bianca L
Alexandra is really good in her job which I guess is more of a passion otherwise how can one get this perfect mani/pedi. Great service overall.
Bianca L
Eleftheria did a really great job. She knows the pressure points very well and was able to provide me a lot of relief from chronic neck and back pain
Arjun B
Even after just one session with Eleftheria there will be nothing chronic about you anymore. She manages to plant the mindset of healing and off you go. Thank you
Bianca L
What Eleftheria does it's not only the rehabilitation of the body but the management of your whole personal well being. Very happy to have her as my therapist
Bianca L
Eleftheria arrived right on time at my home with her very comfortable portable massage table. I had a wonderful full body massage. You benefit from her training as physiotherapist. Plus she has a wonderful personality.
Marissa O
Eleftheria's massages are addictive. It's impressive how my physical situation improved in such short time. I'm happy to rebook her when she's available.
Bianca L
Very relaxing to have a massage after a busy week. It's great I can experience this treatment in the comfort of my own home with Eleftheria who is always at her best. Thank you
Bianca L
Wonderful massage and excellent products! Alexandra is so kind and professional, will definitely book with her again!
Malena S
Eleftheria managed to adress the source of my back pain and suggested simple exercises that I can do at the office. I can truly say she treated the root cause. She's simply great.
Constantin C
I've booked Abigel a few times now for braids and she is absolutely brilliant! Braids were perfect, super quick and lasted days
Rosamund T
Laura did my Makeup and Hair for a Wedding! I was very happy, it fitted perfectly together my outfit! I will def book her again for the next wedding
Anne-Kathrin R
Had strong neck pain which was almost gone after the massage. Was a outstanding experience in every aspect. Will definately book Eleftheria soon again.
Tobias M
When Eleftheria arrived I could barely move my head/neck and by the time she left I was in much better condition. She even gave me some useful excercises to do. I highly recommend her services!
Chelsea H
Such a relaxing massage. Usually I go for a deep tissue or sports massage but it was nice for once to feel the benefits of relaxation and almost fall asleep.
Rosie T
Another perfect hairstyle! Abigel braided my hair into a sort of braided crown on Friday and it's not Monday night and it still looks great!
Rosamund T
Booked a massage because I had a problem with my shoulder. Elfie inspected the cause of the pain, suggested some exercises and did a really good massage😍
Taisiia K
A great session. Listened and understood what I wanted. A great teacher, she pushed me but knew my limitations.
George c
Dan is the best personal trainer I have ever had, period. He manages to create a workout which is fun but leaves me shaking once its over. Time flies during the session and it feels more like training with a good buddy than with a drill sergeant.
Christian R
Wonderful massage. Very professional and well curated towards individual needs. Great massage bed! For me, the best masseuse at Glow currently. Highly recommended
Christian R
I had a very good massage by Sofiane. I had sore muscles from training and his technique and deep tissue massage made all the difference. I'll definitely booking Sofiane again especially after training.
Tanja B
Caterina was amazing! I didn't realize how tight my body was until the session was over. Caterina was attentive and a great communicator, working out tough tension spots in a way I didn't even, know was possible. Cannot recommend enough.
Tanja B
I have just finished my 3rd treatment with Monique and I must admit it was amazing, she explains the whole process really well and the result of the treatment after the 3 treatments is unbelievable I have no pigmentation spots at all, she's really Great
sabine m
Monique is amazing, the treatment has made my skin look so good. It does make a great impact. No need for injections anymore and the glow is just fantastic! I also love that she comes to my home, no need to step out on the street completely red..
Anna S
We celebrated a birthday with short notice and Stephanie, Grazyna, Loven, Dessi & Aleksandra did a fantastic job. We felt and looked amazing. We all highly recommend Glow Concierge
Anna F
Honestly the best mani/pedi I've had in my life. The quality, friendliness and ease. Just brilliant
Alyona F
Totally fantastic, I only have great words to say. I only wish I was in Switzerland longer so I could book again
Alyona F
Switched my colour up on Haley's advice and I absolutely love it!! I have naturally ash blonde hair and she's done a beachy honey tone and it's amazing!!! 🤩
Rosamund T
Dessi played a big part in making me feel beautiful on my wedding day! I always thought that I'd never look 100% beautiful in my own eyes. You girls showed me I was wrong…and on my wedding day!! I'm so grateful to all of you 🙏🏽♥️🥰
Neila R
Dessi played a big part in making me feel beautiful on my wedding day! I always thought that I'd never look 100% beautiful in my own eyes. You girls showed me I was wrong…and on my wedding day!! I'm so grateful to all of you 🙏🏽♥️🥰
Neila R
Just wow! From the burning oils to the flowers, the attention detail and the treatment itself. Absolutely flawless from start to finish
Rosamund T
Dessi is very professional, she did a fantastic job with my hair and make-up and made me glow for the ball! I will def book her again! She arrived on time, with a suitcase of make-up and has a very good eye to get the best out of you! Really amazing
Anne-Kathrin R
After signing up for a 10K race, did not train at all, I did complete it but my legs were incredibly stiff! My wife surprised me with a massage by Dominika. It was absolutely great, not a deep tissue sport massage but a very nice relaxing one for an hour.
Patrick T
The most flawless manicure. Nadia even brought a portable table with dust vacuum so it really felt like a spa at home!
Rosamund T
I'm in my 60s and very very lazy. My daughter convinced me to boom Cristina and as much as I hate exercising, I'm happy to be doing it with Cristina, she's positive, knowledgeable and makes it as enjoyable as possible.
Edwina C
I've come to realise that mentally I need a massage more regularly. An hour with Caterina and I'm less stressed, relaxed and just plain happier!
Rosie T
Dessi did my makeup for a daytime party, it was fantastic. I wanted a really natural look and she absolutely nailed it.
Rosamund T
Amazing! I asked for a no make up-make up look and Dessi delivered. It was so subtle and beautiful, I was almost fooled into thinking my cheeks were naturally highlighted. Dessi also taught me to blush the bridge of my nose as it gives you a sun kissed lo
daisy Q
I love massages with Andrei. This time I tried the lomi lomi massage and it was divine! Literally heavenly. My only complaint- can I have even longer next time! So relaxing so good!
daisy Q
Such a great selection of colours!! I went for the oxygenating manicure this time which is less harmful to the nails!
Rosamund T
Lovely pedicure by Lénia, I realised I forgot to book a pedicure for my holiday and she was able to come last minute which was an added bonus
Edwina C
Soooo relaxed after my massage, I almost fell asleep which is super rare for me during a massage. My brows also look flawless, very happy indeed!
Rosamund T
Что говорят наши клиенты... Присоединяйтесь к списку наших клиентов

Удовлетворение наших клиентов - наш главный приоритет. Именно поэтому мы сами тестируем все наши Glow Experts и регулярно проводим контроль качества. Мы всегда в контакте с нашими клиентами и учитываем их пожелания, чтобы постоянно совершенствовать наше предложение.
Как это работает?
01

Введите свой почтовый индекс, выберите из нашего ассортимента услуг

02

Просмотрите профили наших партнеров, выберите время и дату и подтвердите.

03

Забронировано! Просто дождитесь прихода нашего терапевта Glow Concierge в назначенное время и наслаждайтесь процедурой.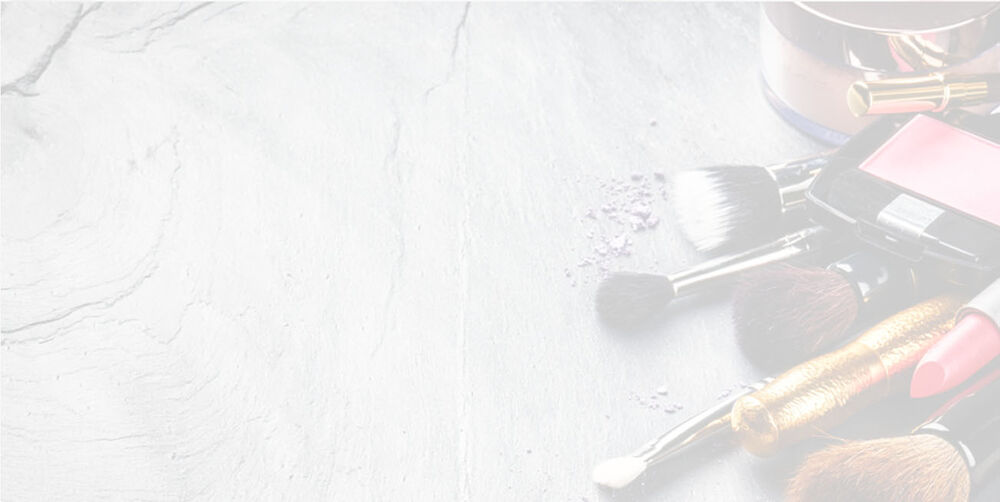 Новости, тенденции и информация для вас
Следите за нами на Instagram.