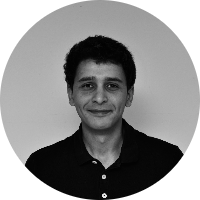 Sofiane K
(Total Reviews: 11)
Sofiane speaks German, French, English, Arabic and Spanish. He offers several different types of Massage such as Lymph Drainage, Sports Massage and Reflexology. SOFIANE IS APPROVED FOR REIMBURSEMENT FROM THE HEALTH INSURANCE
Peter A

Sofian is an excellent massage therapist that I can wholeheartedly recommend - in particular to anyone with specific pain points and tension areas. He uses a wonderful combination of strong sports/deep tissue massage and energetic pressure points to relea

daisy Q

Wow! I had Reflexology and a massage with Sofiane. I have such back issues and he really knew exactly where the trouble spots were. I booked again already

Rosamund T

He's a magician!!!!

Caterina V

very good massage therapist!!!

Edwina C

Excellent

Rosamund T

10 star!

Tanja B

I had a very good massage by Sofiane. I had sore muscles from training and his technique and deep tissue massage made all the difference. I'll definitely booking Sofiane again especially after training.

Alyona F

If I could leave 100 stars I would!

Alyona F

Sofiane's reflexology is really something special. Wow!

Alyona F

I was in Zürich for 5 days and I booked Sofiane 5 times…just unbelievable how good he is

Henriette S

Sofiane gave the most intense and amazing massage I have ever had. I will definitely book him more frequently!