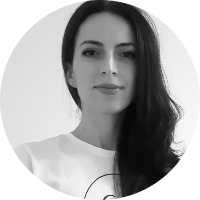 Alexandra M
(Total Reviews: 2)
I am a beautician with a strong passion for beauty and relaxation. Through my skills, I transform ordinary moments into special experiences. I combine advanced massage techniques to release tension and induce a state of inner peace. As a nail stylist, I share my creativity through unique and flawless nail designs, bringing my clients' visions to life. Also, as a lash artist, I am dedicated to highlighting the natural beauty of the eyes by providing impressive lashes of the highest quality. I also cover effective hair removal techniques to provide smooth and long-lasting results. With each service offered, I seek to offer a beautification and relaxation experience that will remain memorable for all those who choose to step on their doorstep.
Rosamund T

I booked cupping with Alexandr, I hadn't tried it before but really enjoyed it and will book again

Caterina V

alexandra is very friendly and knows how to do her job.

i booked a cellulite combat treatment and loved the result!

will definetely book her again very soon...