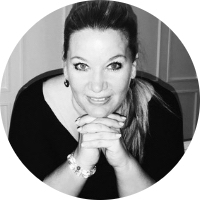 Caterina CVR
(Total Reviews: 11)
Caterina speaks English, German, Spanish, French and Italian. Caterina has many years of experience as a skin specialist and massage therapist. She has worked in 5 Star Hotels, Beauty Spas and Dermatology. She is specialised in all type of skincare, wellbeing, holistic treatments as well as anti ageing. Book her for a massage, reflexology or a relaxing facial. Caterina sets her focus on the entire human body and always figures out where the struggle or the pain comes from. You are truly in the best of hands with Caterina, after a treatment with her you will feel de-stressed, relaxed and reconnected with your self.
Christian R

Very nice massage and Caterina was very attentive to where to press hard and where not to. I will certainly book her again.

Edwina C

Absolutely fantastic. One of the best massages I've ever had

Tanja B

Caterina was amazing! I didn't realize how tight my body was until the session was over. Caterina was attentive and a great communicator, working out tough tension spots in a way I didn't even, know was possible. Cannot recommend enough.

Tobias M

Very nice massage therapist with great skills. I can highly recommend her relaxing massages.

Alyona F

Totally fantastic, I only have great words to say. I only wish I was in Switzerland longer so I could book again

Rosamund T

What a great massage! Everything was perfect

Rosamund T

The salt scrub by Caterina is fast becoming my favourite treatment

Rosie T

I've come to realise that mentally I need a massage more regularly. An hour with Caterina and I'm less stressed, relaxed and just plain happier!

Rosamund T

The sea salt body scrub is the best thing for a lasting tan, learnt that last year before my holiday so hard to repeat it this year!

Tabitha P

Incredible experience for myself and my partner, (his first facial EVER!) he loved it. She spoke through all of our options and made us both comfortable. She arrived with a pop up bed to lie on in the living room. Super comfortable & relaxing with music playlist. Highly recommend. We both got lots of compliments on our fresh skin for weeks!

Edwina C

Such a dream to have spa treatments at home, no stress of getting stuck in traffic or finding a parking space. So easy!