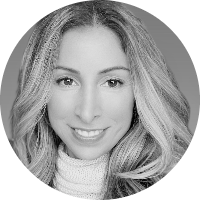 Karin Mertens
(Total Reviews: 4)
Karin is a 5-star rated, certified, nail artist with over 8 years experience providing premium service to her clients, including being one of the only beauticians in Switzerland to offer Bio-Sculpture Gel (a vegan nail system that is healthier and longer lasting than Shellac). She offers full service classic manicures and pedicures, and uses CND Shellac and BioSculpture Gel and has more than 250+ colors to choose from. Her warm and approachable demeanor, fluent English and conversational German, assures you can expect a salon-level service right in your home.
Edwina C

I had a manicure with the oxygenating gel

Polish and I'm thrilled with the results

Rosie T

Great manicure and pedicure with Karin. Such a great choice of colours and the shellac really does come off so much easier than other brands of polish...brilliant!

Neila R

Dessi played a big part in making me feel beautiful on my wedding day! I always thought that I'd never look 100% beautiful in my own eyes. You girls showed me I was wrong…and on my wedding day!! I'm so grateful to all of you 🙏🏽♥️🥰

Rosamund T

Such a great selection of colours!! I went for the oxygenating manicure this time which is less harmful to the nails!